Our manufacturing facilities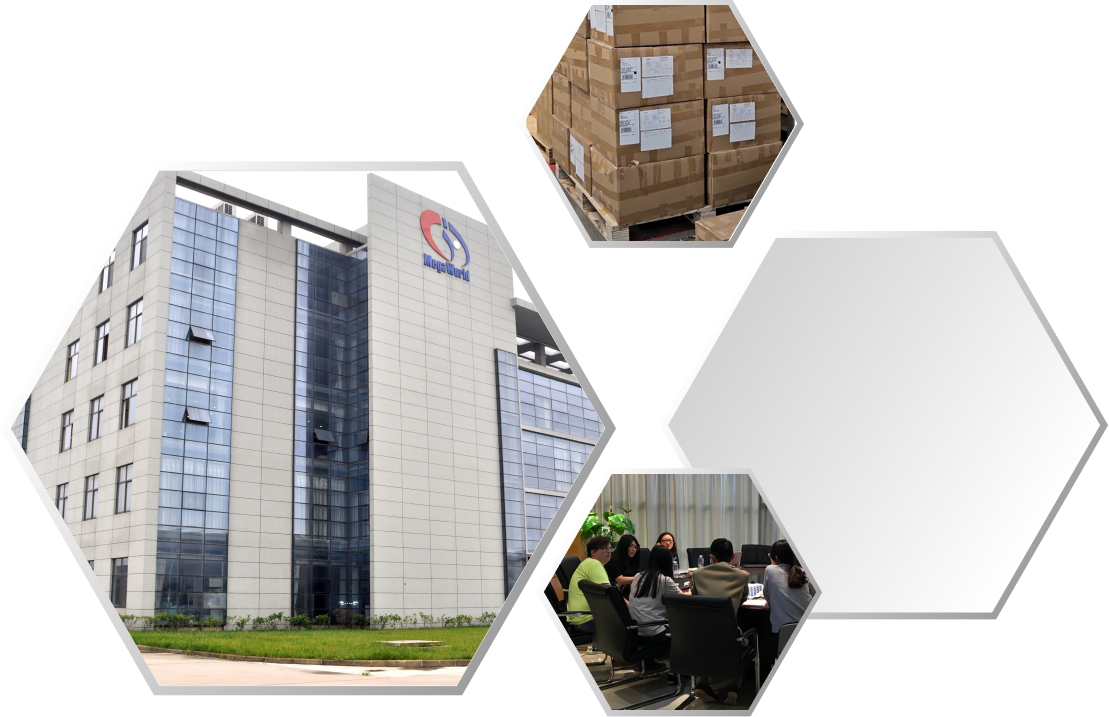 China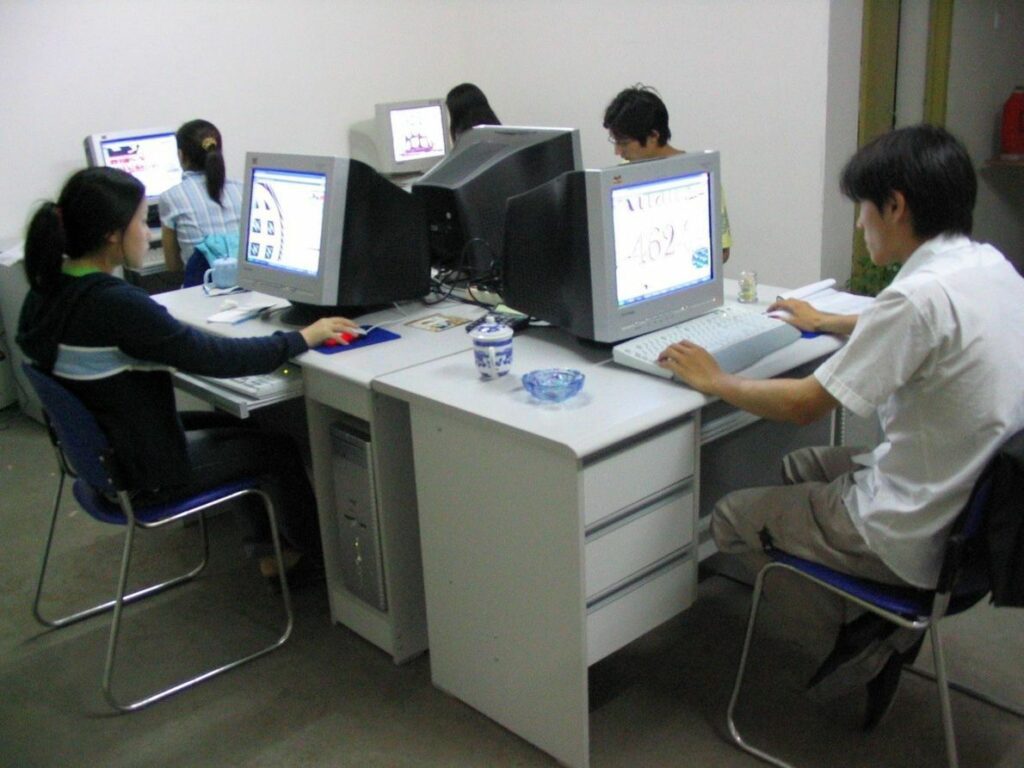 Shanghai Start
Our manufacturing journey in China began in a whirlwind from a humble Shanghai apartment building. We expanded our operations by adding more rooms and connecting computers with old-school LAN wires snaking through the hallways. It was a chaotic yet exciting beginning on our path.
Kunshan, China move
As our team and requirements grew, we realized that the apartment building setup was no longer sustainable. So, we made a move to a simple building in the budding small town of Kunshan. In this new location, we had an office space filled with our growing team, and a small shop where we digitized embroidery and launched our chenille factory. Passion and skills were abundant, but amenities like air conditioning and a kitchen were lacking.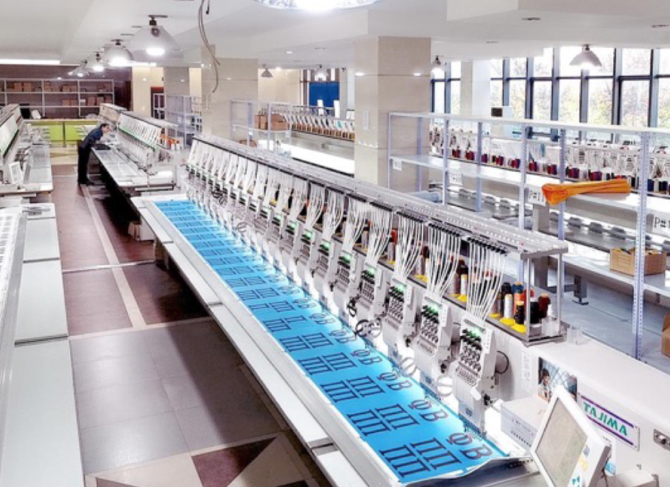 Rugao, China Headquarters
As time went on, Kunshan evolved into a larger and more expensive city. To keep costs in check, we decided to construct our own modern, comfortable, and efficient headquarters in the town of Rugao. Our headquarters and factory span over 100,000 square feet and are continuously expanding. Within its walls, our 150-person team of artists, management personnel, machines, and factory staff work together. We take pride in maintaining one of the most organized and pristine factories in the industry.
Return to Kunshan, China
As our growth continued, we recognized the need for a second logistics hub to manage the complexities of handling over 1,000 orders per day bound for air and sea ports. We returned to Kunshan and established an office and warehouse that accommodates around 30 of our buyers, quality control specialists, packers, and shippers. This facility plays a significant role in fulfilling our promise of delivering high-quality products promptly.
USA
Tukwila, just outside Seattle
In time, we consolidated our team into a stylish 13,000-square-foot building in Tukwila. We initially thought it might be too large, but a few years later, we found ourselves bursting at the seams with more employees, many embroidery machines, and numerous sticker machines. Our growth required more space to flourish.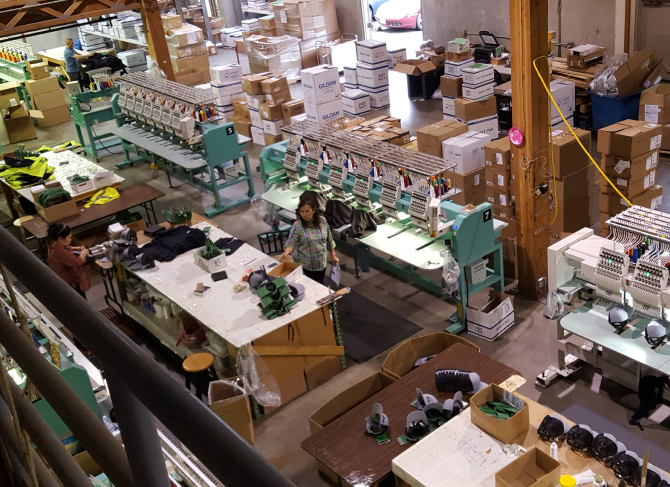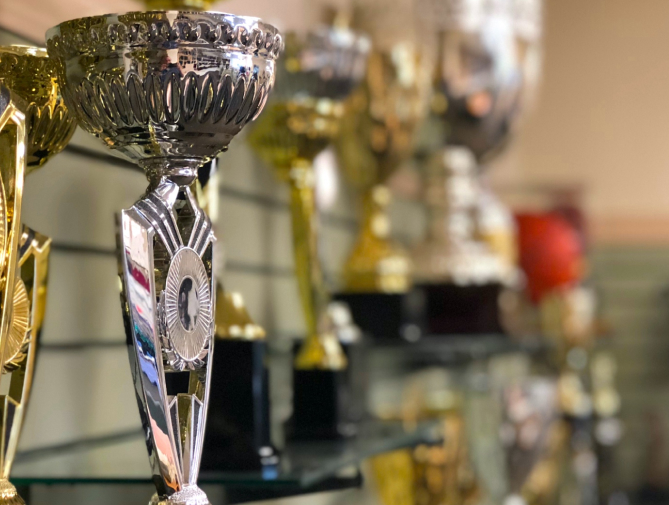 The economical start in Seattle
In the United States, we embarked on our manufacturing endeavors with a low-budget start. Initially, we were split between the back of a trophy shop, while our embroidery shop was tightly set up within a friend's screen printing shop.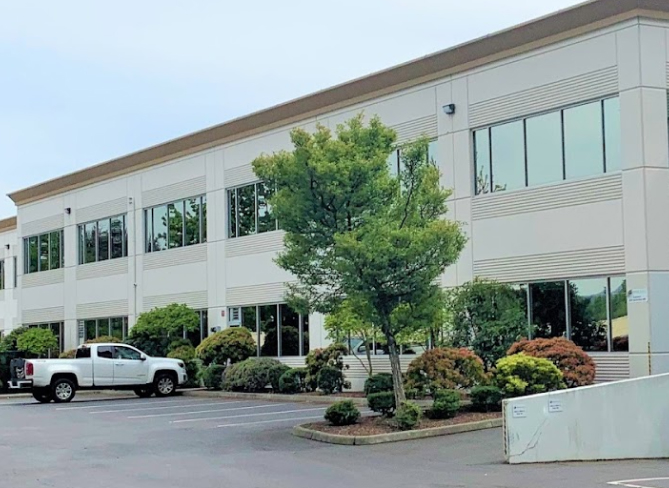 New Kent headquarters
Consequently, we relocated a few miles down the road to a 35,000 square-foot space in Kent, which became our new headquarters. With 68 embroidery heads and rapidly expanding departments for DTG (Direct-to-Garment) and digital stickers, our US factory serves as both an R&D lab and a practical solution for manufacturing work that is too costly or time-consuming to ship across the world.